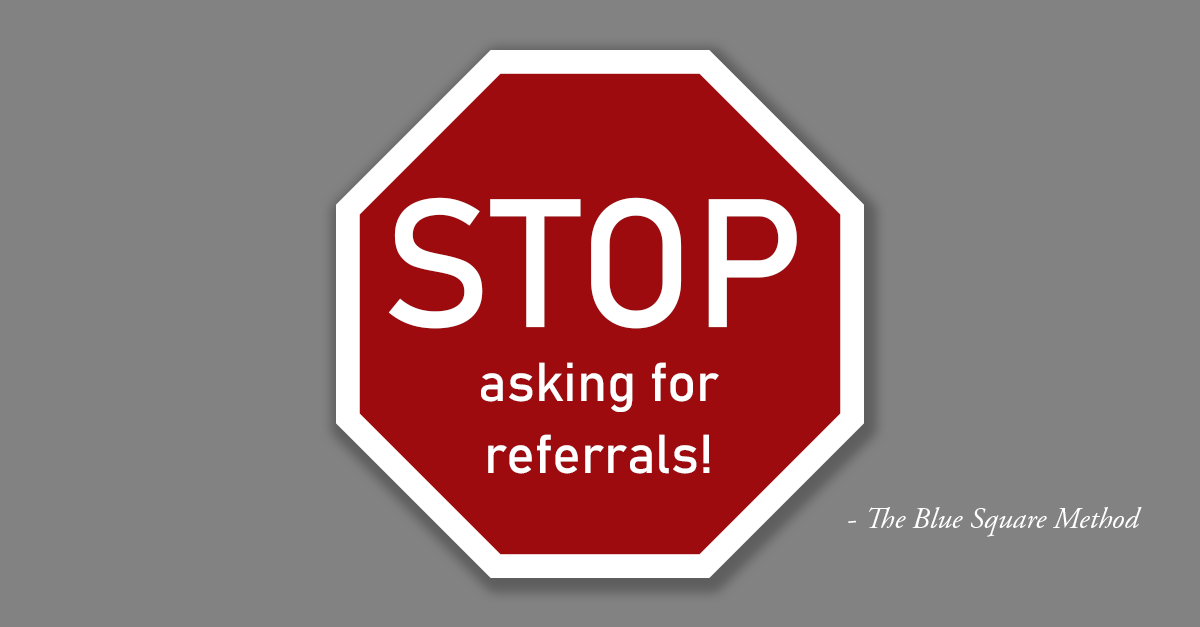 STOP asking for Referrals!
2023-02-15 • 20 second read
Everything we've discussed to this point will make you undeniably more refer-able, but there is one more piece that needs to be put into place to convert referability into a steady stream of good quality introductions: Communication. You must always position and articulate the concept of an introduction as a service you are providing, not as a tactic to drive your business.
Download Chapter 1 of The Blue Square Method for free now at: thebluesquaremethod.com