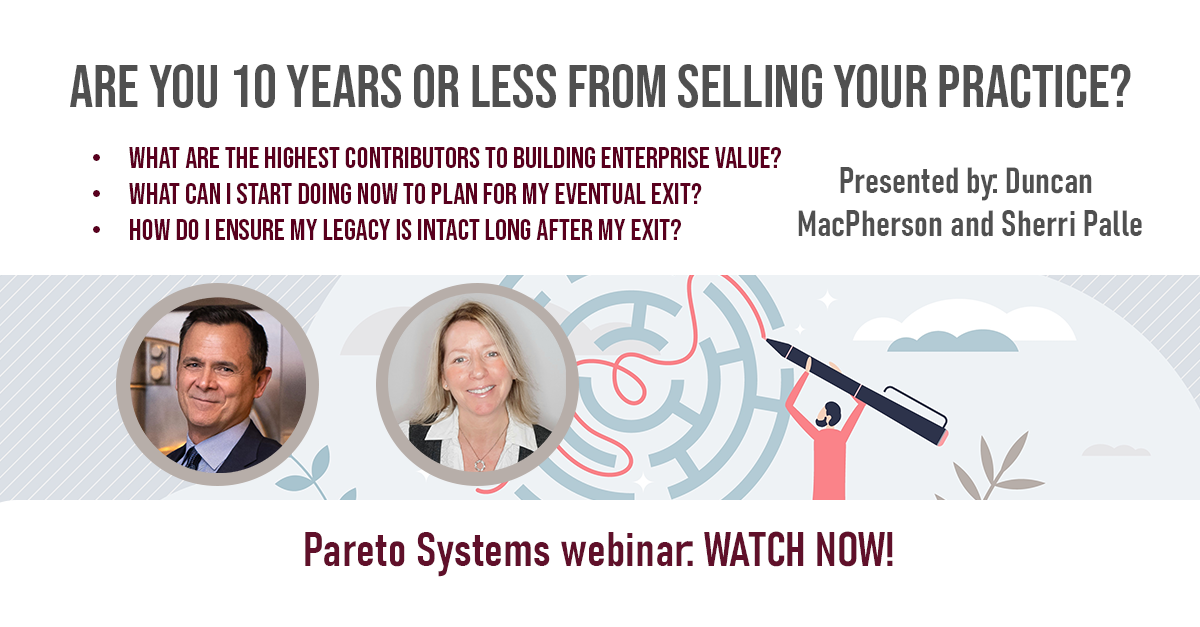 Webinar Replay: Are You 10 Years or Less from Selling Your Practice?
2023-03-30 • 20 second read
How to Maximize Your Life's Work & Retire Happy
In this fast-paced webinar, Duncan MacPherson was joined by Sherri Palle, one of Pareto's most experienced Coaches. Sherri has worked with many Pareto clients on preparing for their succession and building out their exit plans, ensuring they capitalize on their life's work.
Sherri and Duncan discussed:
What are the highest contributors to building enterprise value?
What can I start doing now to plan for my eventual exit?
How do I ensure my legacy is intact long after my exit?
Click here to access the replay of it, and other, previous webinars