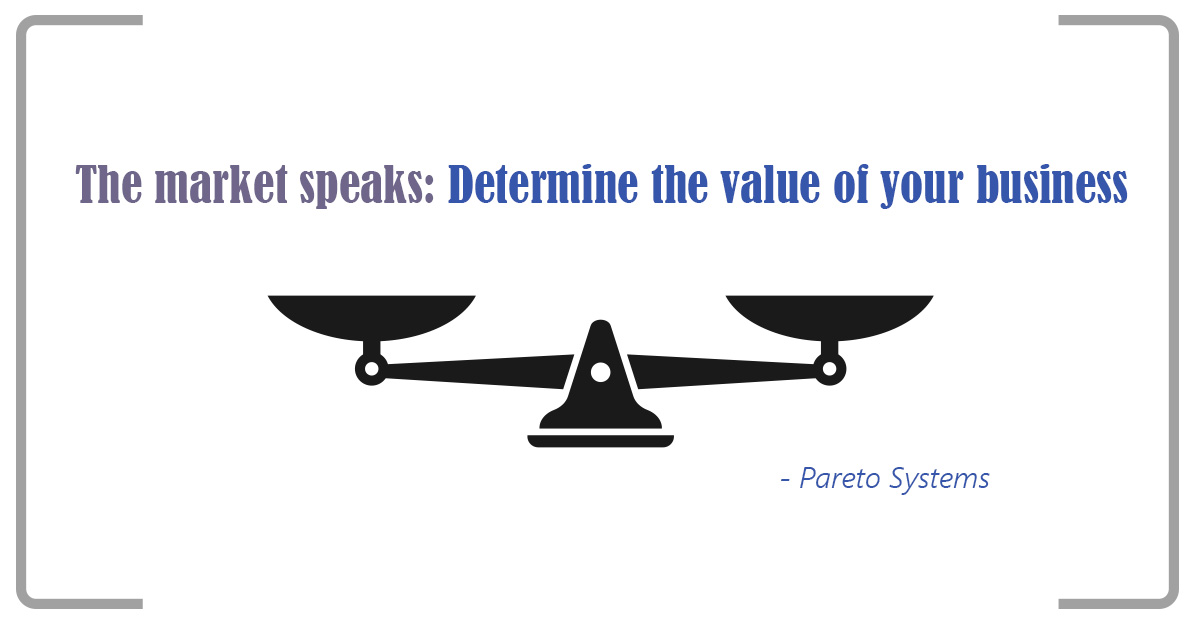 The Market Speaks: Determine the Value of Your Business.
2023-03-31 • 20 second read
If you want to find out what the value of your practice is and what your options are, you take it to the market. Now, maybe you're not going to sell it today, but the market always speaks. It will tell you the exact value of your practice because somebody's going to put an offer on the table. You may think it's worth X, and they may think it's worth Y, but the truth of it is the market's going to tell you what your practice is worth.
Tune into the 'Always On with Duncan MacPherson Podcast' for insights and strategies on increasing your business's enterprise value from industry leading experts by clicking here: www.paretosystems.com/podcast