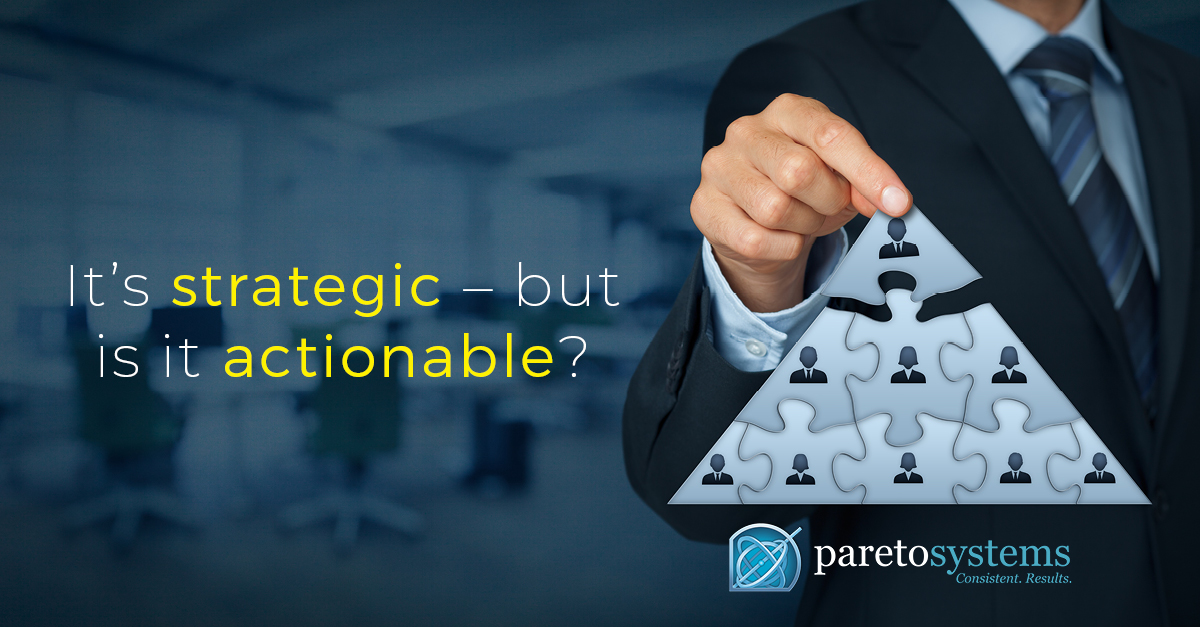 It's strategic - but is it actionable?
2022-05-18 • 20 second read
You want your business legacy to reflect your commitment to helping people face the future with anticipation and to be an action-oriented implementer. Strategic planning isn't just about crystallizing your thoughts on paper. It's also about the application of appropriate strategies that will propel you forward.